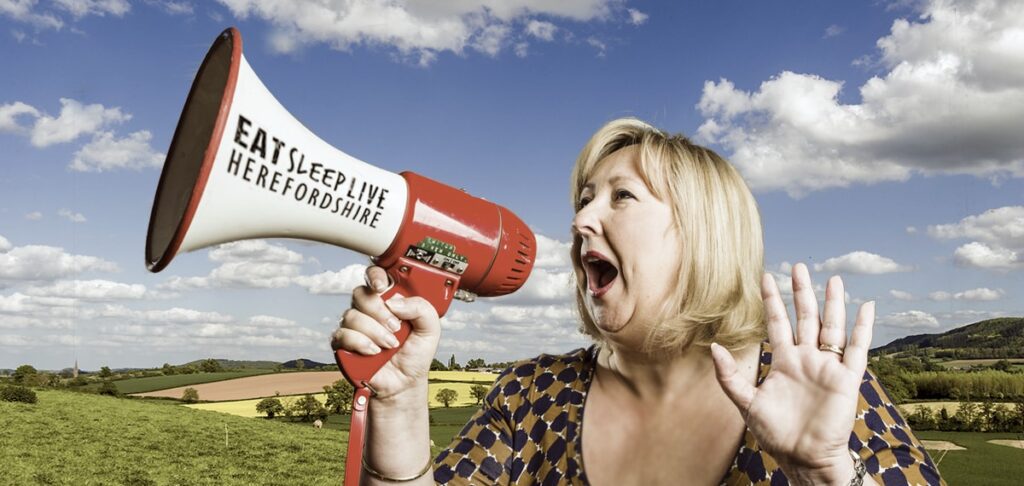 Our last Infectious Marketing webinar was so well received we've decided to put on another one.
In this webinar Heidi and I will focus on how you can use Facebook and Google My Business to make sure you are all set to attract local customers as the lockdown eases and people start to look for local services again.
Advice on finding your 'strategic alliances' and collaborators
Tips on running a compliant Facebook competition and advice on using Hashtags
Steps to review your Google My Business Profile including tips on how to get more reviews.
Inspiration to bring people back to you with confidence
(more…)
Ben Kinnaird
December 31, 2019
Advice and guidance on how to maintain, develop and drive more traffic to your WordPress website.
Save tears and backup your site before making any changes. If you don't feel confident about making any of the recommended changes yourself, consult with your web developer, techie friends or get in touch, we'd be happy help.
(more…)
We have all been there, trying to get our site to be number one on the google search engine and have felt that no matter what we do, Google seems to move the goal post. However, there are many things you can do to make your site appeal to the search engine algorithms and to get your site up to speed with the ever-adapting requirements.
Google loves video content
I will let you into a little secret; ever since Google has owned YouTube there has been a significant increase in how video affects their search engine ranking. In fact, I would be bold enough to say that Google prefers a video to a 2000 word blog. Why? Because watching a video is easier than reading an essay. Don't get me wrong, written words very much have their place and are an important part of getting your website to rank but it has been speculated that by having a video on your landing page you are 53% more likely to  be on the first page of Google, blogs that include a video are 57% more likely to be read and this is projected to grow, as technology and the digital era continues to develop to be 75% by 2020.
Search engines will always favor sites with quality and relevant content as it increases the amount of time that is spent on the site, reduces the bounce rate and increases the number of pages visited per session. This is often referred to as the 'stickiness' factor, the longer you can keep your customers engaging with your site the better Google will rank it.
A video can speak a million words
As the saying goes if a photograph can speak a thousand words, what can a 60-second video speak? 1.5 million words to be precise. In a matter of seconds you can convey a vast amount of information in such a short space of time. In this time you are able to build a rapport, integrity for your product and an honest connection. In a world where many of us find it hard to put down mobile phones, a video should be at the top of your marketing toolkit.
After Google, the second largest search engine on the internet is, in fact, Youtube with 1000's of hours of content being uploaded daily, and 30 million viewers engaging a day. Why not tap into this network? Quality content will only draw traffic back to your website and help boost your SEO, which will help push you up the search engine rankings.
If it's possible, you should also try to transcribe your videos, highlighting keywords which are relevant to your site. The Google algorithms can index this content which helps them to determine that video is relevant to your site which will also help boost your SEO ranking.
Finally, make sure you also share your videos on your social accounts, it's easy to do and the more social signals you gather i.e. likes and shares will only help build your site's reputation on Google.
Image courtesy of Pixabay
Matt Cutts from Google explains why having a long established site on an old domain may not be enough to keep above new upstarts in Google search results.
His key points were:
Take a fresh look at your site.
Don't coast on your number one position
Update your site regularly
A guide to choosing the right search terms for your business
First things first. What are keywords? They are the words or phrases that someone looking for a business or service like yours will type into a search engine to find you. And if those words and phrases don't feature in the content, their website won't come up when someone types them into a search engine.
As a general rule, your keyword list shouldn't be very long. (If you've got 150 words or phrases in your list, you're either running a multinational business with hundreds of products or you've got too many words on the list). Around 10 to 12 words or phrases is plenty for the average site.
So how do you choose them?
Part one: brainstorming and choosing
Brainstorm all the words that come to mind when thinking of your business. Don't worry at this stage how many you've got. Now look at each of them in turn and ask "if I was looking for a business like mine, would I type this into Google?". There are three possible answers:
yes
no
only if I combine it with one (or more) other words or phrases in the list.
Remove all the "nos" from the list and combine all the "only ifs".
Part two: checking and exploring
The next step is to check your list.
Enter them into Google (or your search engine of choice) and see what comes up. If your competitors or websites similar to yours are coming up, you've probably got the right keywords. If they aren't, you can remove them from the list.
Ask your customers what they would type into a search engine if they wanted to find a business like yours. If they match yours, that's great. If they don't, add them to the list.
Use Google's keyword research tool. This will provide you with suggestions you may not have thought of. It will also give you an idea of how competitive your chosen keywords are so you can assess your chances of appearing high up in the rankings. And this is extremely important.
Part three: assessing the competition
The last and perhaps most important step in this process is to assess your chances of appearing high up in the results when people search for them.
Let's take an example. If you sell cars, you might think your top keyword is "cars" and that you need to be on the first page of results when people search on "cars". But realistically
you won't be
you don't want to be (honestly!).
You won't be because you'll be competing with every single website in the world that's about cars. The chance of being in the first one hundred pages, let alone the first page or the number one spot are remote, to say the least. Optimise your site on the word "cars", you'll never be found by your potential customers. The result? A website that isn't doing its job.
But why don't you want to be? Because anyone searching for the word "cars" is unlikely to be looking for you. They'll be looking for photographs, to find out how they work, to find out how many there are, etc etc. The one thing they aren't doing is looking for you. So if you did manage to get onto the first page, you'd get lots of visitors, certainly. But how many would turn into customers?
Optimise your site on the type of car you sell (luxury cars, vintage cars, red cars) and where you are (Herefordshire, Norfolk ) instead and you'll only be competing against other people who sell the type of cars you do where you do. So your chances of being at the top of the rankings are better. What's more, if people type "vintage cars for sale Herefordshire" into a search engine, they're definitely looking for you. The result? A website that's doing its job.
Think of it like this. If you work in a shop, you don't need every person in town visiting your shop, you just need every person who is looking to buy what you sell. Get your keywords right and you'll attract those people.