From Seth
All successful cultural change (books, movies, public health), has a super-simple two-step loop:

AWARENESS
TENSION
–>Loop<–

It's easy to focus on awareness. Get the word out. Hype. Promo.

I think that's a mistake.

Because awareness without tension is useless.
Astute observation as always from Seth. But we can use this in our marketing.
For me tension creates anticipation and anticipation is where I find happiness.
Think about how you feel looking forward to your next holiday, a meal at a new restaurant, coffee with a friend or waiting for the next film in your favourite series.
The best bit is the anticipation, the waiting, the rumours. Once the holiday, meal or film is done with the tension is released and we move on.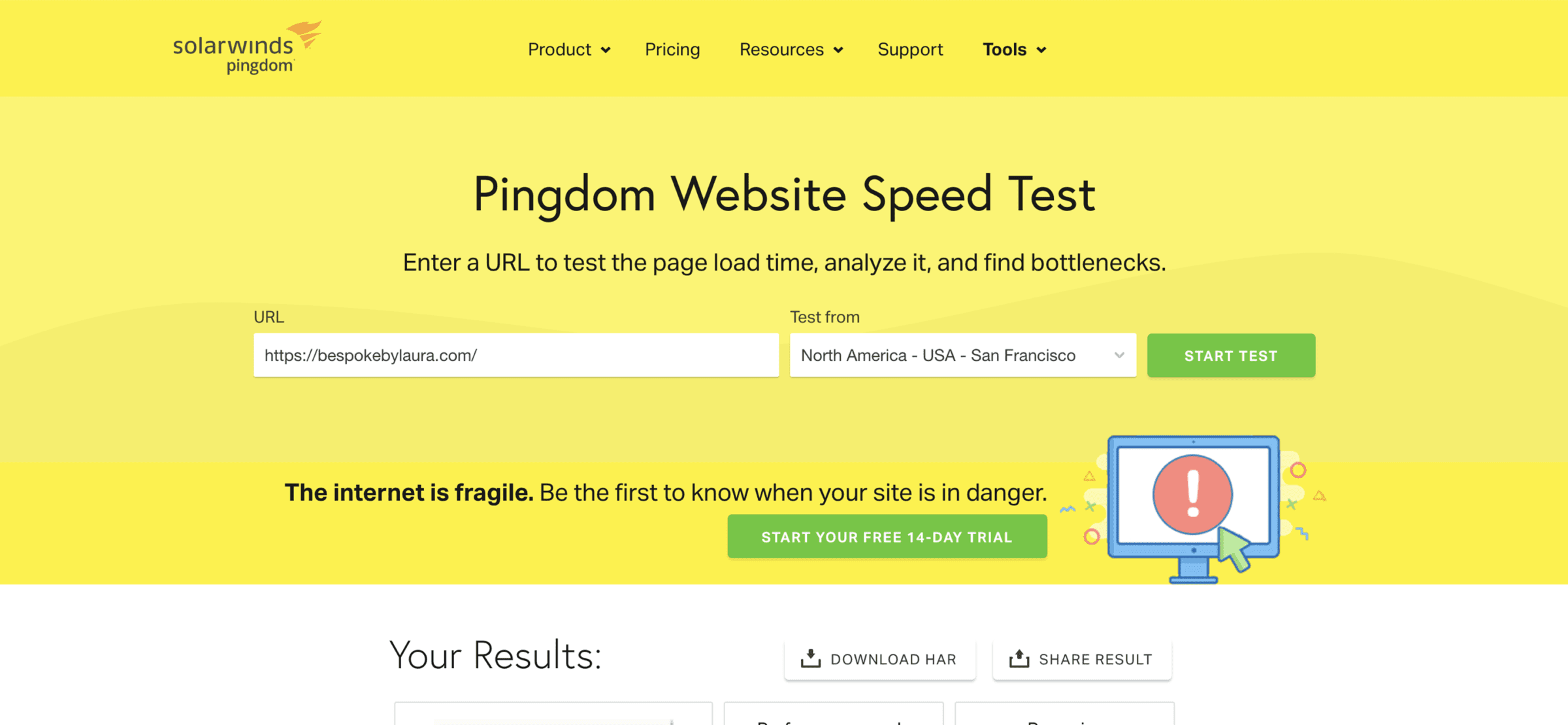 A slow website can be frustrating for visitors and can impact your website's search engine rankings. So here's a step-by-step guide on how to speed up your WordPress website.
(more…)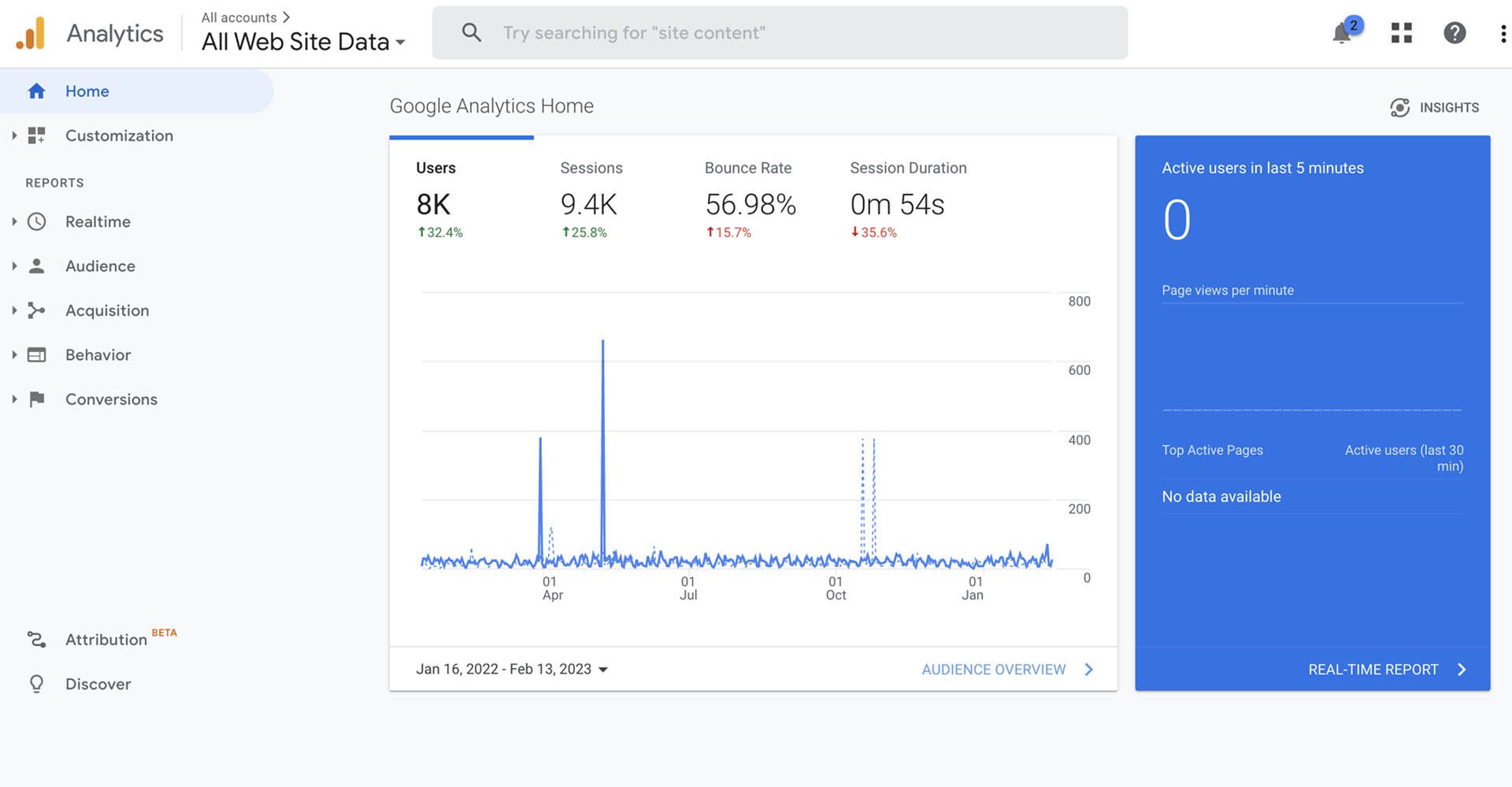 Google Analytics is a powerful tool for tracking website traffic and understanding user behaviour. Here's a step-by-step guide on how to use Google Analytics to improve your website performance.
(more…)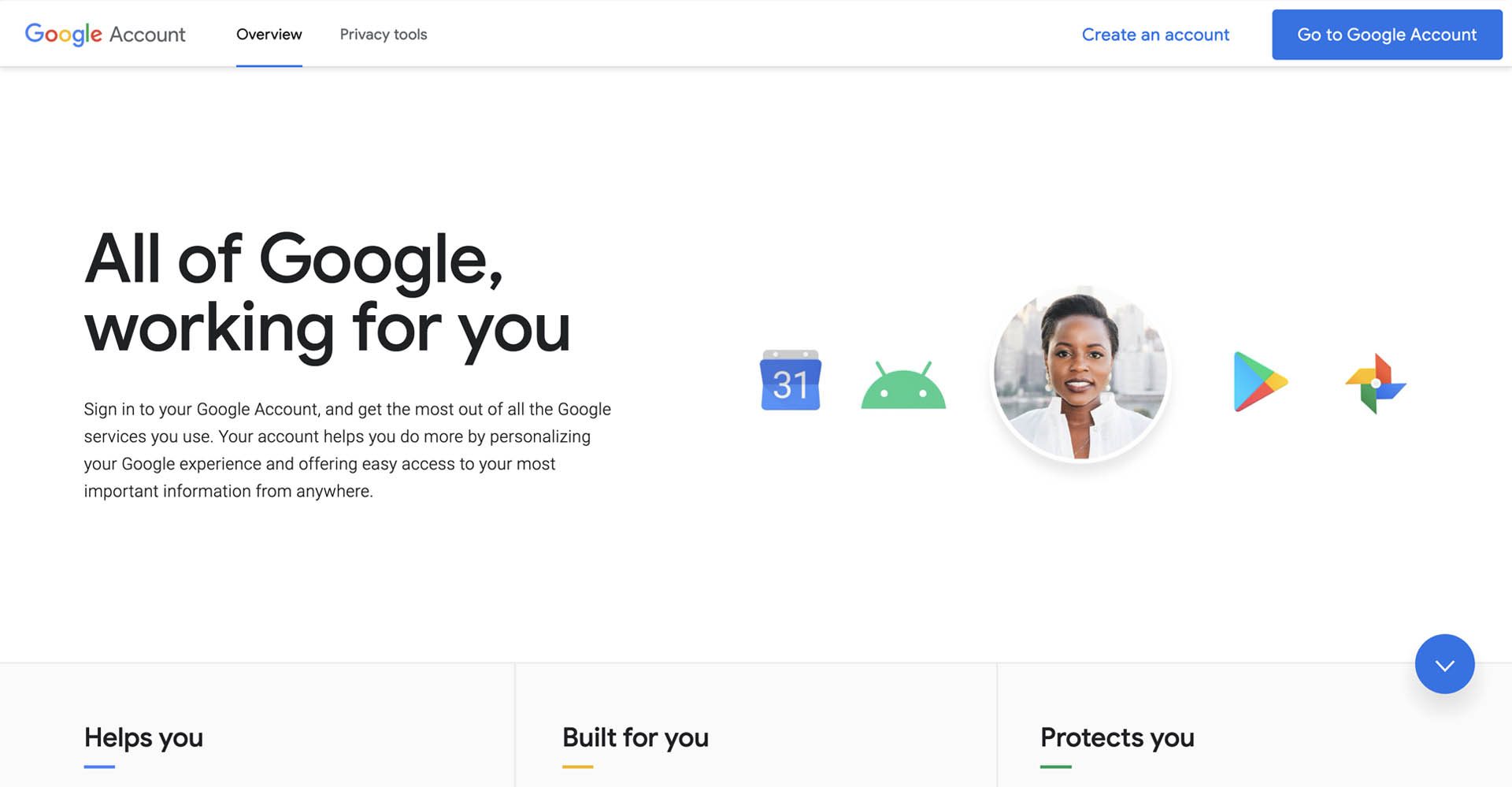 Google is one of the largest tech companies in the world and offers a range of services, including email (Gmail), online storage (Google Drive), and much more. To access these services, you need a Google account. Here's a step-by-step guide on how to create a Google account.
(more…)
Clare Harris
February 14, 2023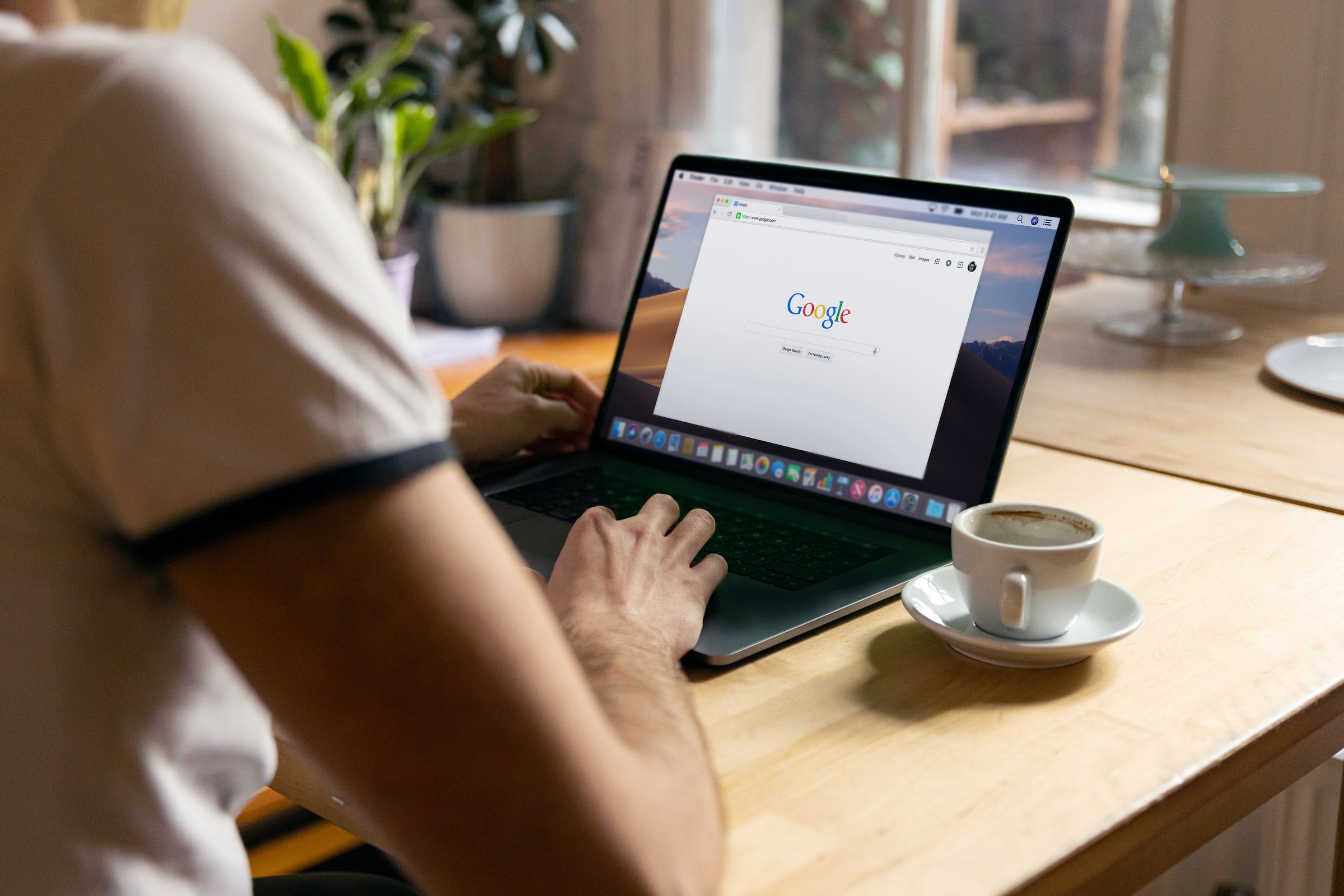 As many of you are aware, Google is the world's leading search engine, receiving around 8.5 Billion searches a day (according to Internet Live Stats, 2022). So why not promote your business on a platform like Google that not only has a local reach but a national, global reach?

Firstly, you need to set up a Google Account, if you already have an existing one, you just need to sign in. Once it's all been set up, you can now add a business profile. This will then need to be verified for eligibility purposes. It's worth knowing that creating a business profile is free and it's a great way for users to find you on Google Search and Maps.
(more…)
YouTube is rolling out Handles – just like we have for other social networks – in November. You will be notified via email when you can choose. Here's a quote from the email
if you already have a personalized URL for your channel, we've reserved this for you as your handle. If you're happy with that handle then you're all set. If you want a different handle from the one we reserved, you can change it. If you don't already have a personalized URL today, you'll also be able to choose a handle. Keep in mind that handles are unique to each channel, so once a handle has been chosen, it can't be selected by anyone else.
But what are handles you might ask. From their help page on the subject youtube.com/handle 
Handles are a way for you to find and connect with creators on YouTube. Handles are unique and short channel identifiers separate from channel names, and they start with the "@" symbol. For example, @youtubecreators.
And most importantly
If you don't select a handle by November 14, 2022, YouTube will automatically assign you one. You can change this handle at any point.
Ben Kinnaird
November 1, 2022
Jason Friend pushing back on the axiom that you need to love what you do in order to succeed.
'Back in the mid-'90s, I was looking for a simple tool to keep track of my music collection, and all of the available programs seemed bloated and unnecessarily complex. Those are two things I despise, so I set out to make my own tool and eventually released it under the name Audiofile. I didn't love music collecting. I didn't even love software development. (I was just learning it at the time.) And I didn't have any aspirations to run a software business – I just saw a need, couldn't find anything I thought was great, and I built something better.'
Succeeding is not about how much you love something, it's about how much motivation you have.
More on persistence.
Ben Kinnaird
October 31, 2022
The Guardian reporting on Josh Nalley who played dead in hundreds of TikTok videos just to get on TV.
'With nearly 125,000 followers and 4.3m total likes, the 41-year-old restaurant owner poses for a few seconds at a time in various settings – on river banks, roads, bridges and in forests.

"I figured that was the easiest way that I could actually get on to a TV show or movie, you know, without actually having to audition or move out of Kentucky," he told the Washington Post. "Laziness is part of it."'
This is a masterclass in marketing. Have a goal, know your niche and be persistent.
Ben Kinnaird
October 24, 2022
From the Daily Difference Email at The Carbon Almanac
'The certified B-Corp continues to lead in the fight against climate change.

The company's founder, Yvon Chouinard, recently announced that the earth is its sole shareholder. "Instead of extracting value from nature and transforming it into wealth, we are using the wealth Patagonia creates to protect the source. We're making Earth our only shareholder. I am dead serious about saving this planet."'
Ben Kinnaird
October 10, 2022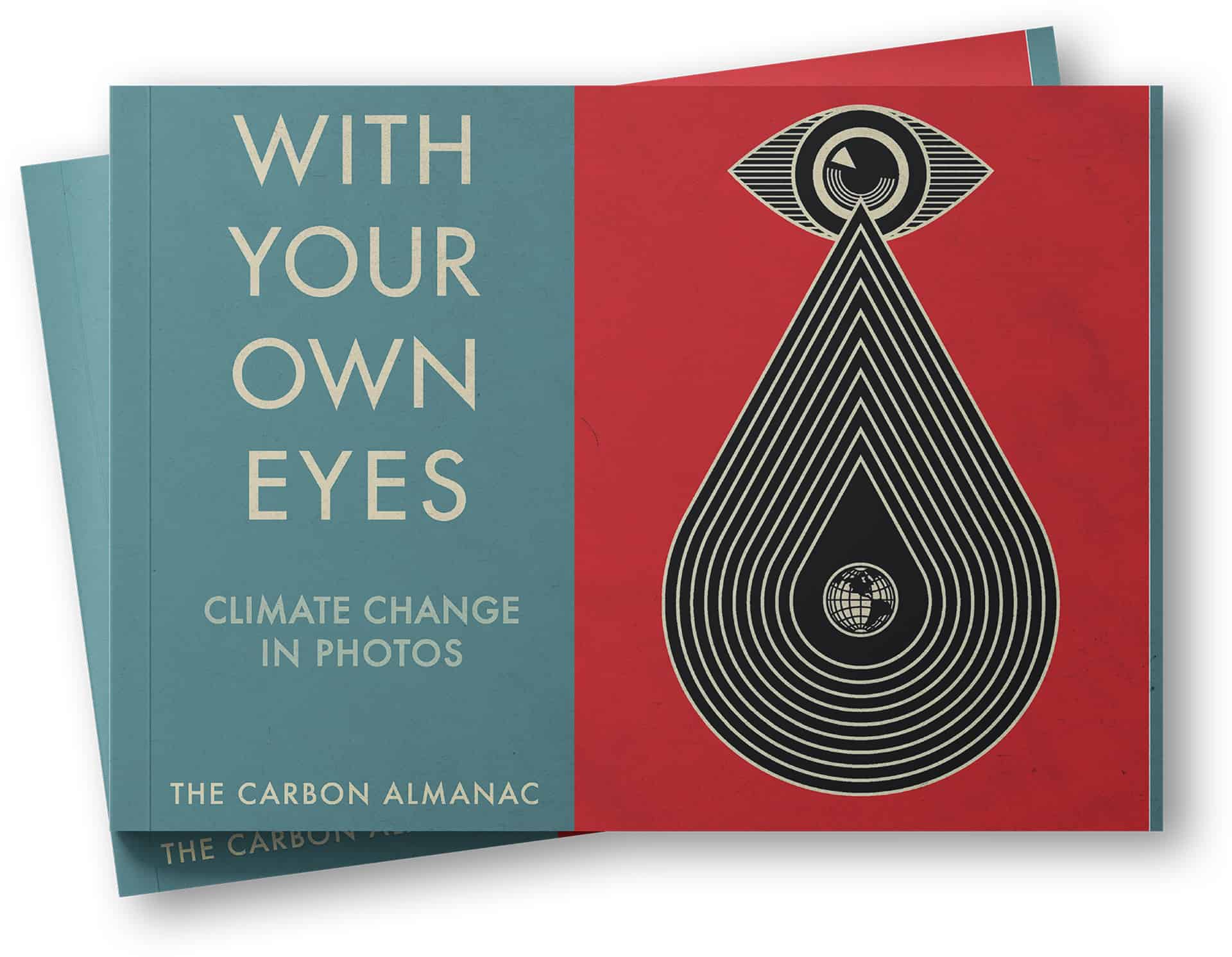 Grab a coffee and take a few minutes to flick through this PDF photo book.
We are facing an earth crisis. I think that art is a way to engage people. Art can initiate conversations when other media fails.

Graphic artist Shepard Fairey
PS remember to share it with others, it's important but it's not too late.
Ben Kinnaird
September 26, 2022
Seth offers a little clarity
Marketing isn't paying for ads, changing the logo or building a social media presence.

Marketing is product design, customer service, pricing, customer delight and creating and living a remarkable story. Marketing is creating the conditions for the network effect.
Understanding is half the battle.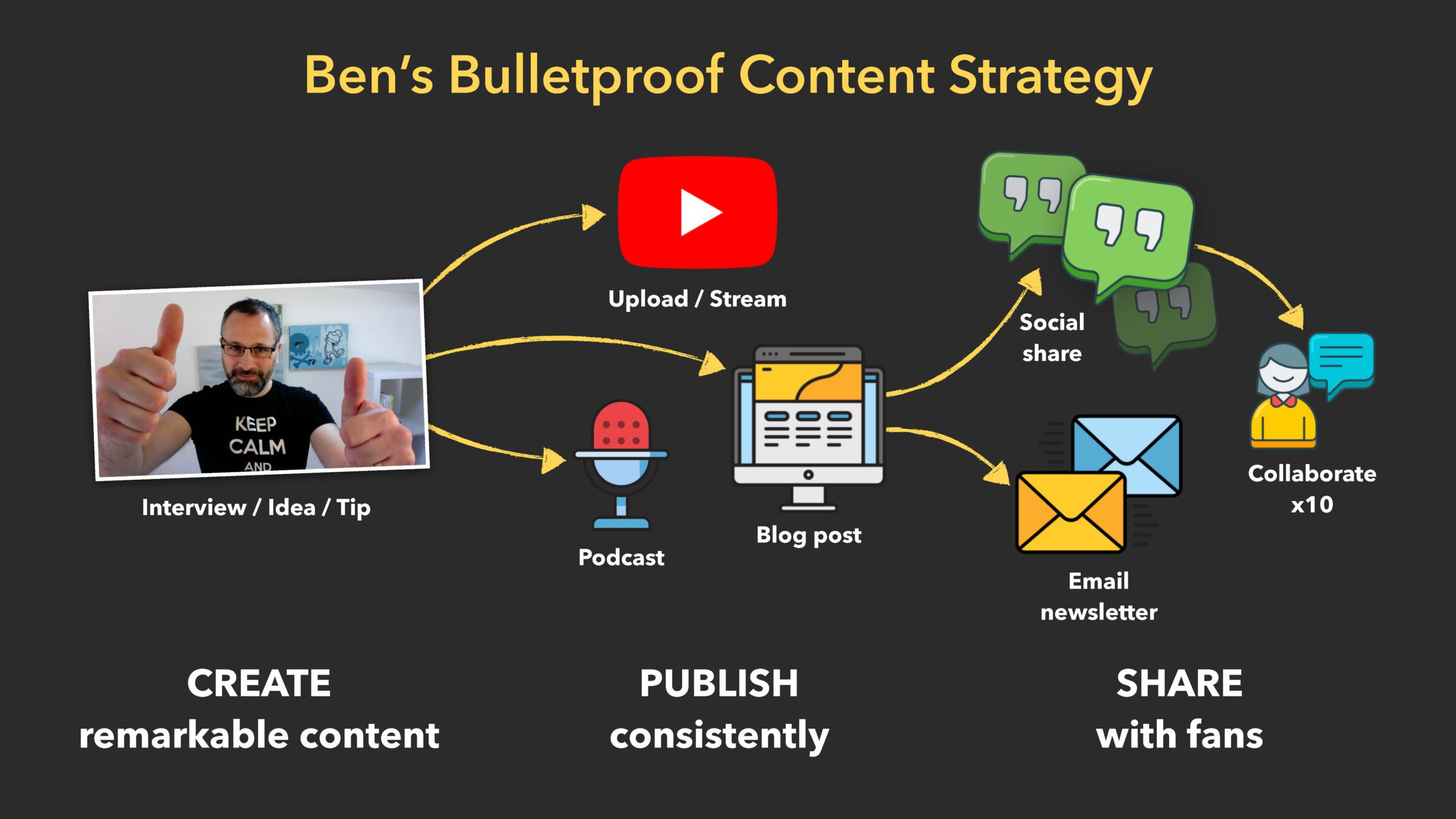 If you aren't getting the website traffic you want; join us on our Bulletproof Marketing Strategy workshop series. Across six, thirty minute sessions you'll learn how online marketing impacts your business's growth, gain tactics for attracting more of your ideal customers, learn how to create powerful marketing messages and understand how to find out what's working.
Please register your interest on the form below to receive more information.
(more…)
Ben Kinnaird
June 10, 2022
Everything listed is free unless otherwise specified. If you find an app, tool or website that you cannot live without share it with us.
Image, video and audio sourcing
Graphic and image creation and processing
Document editing
Video creation
Copywriting
Marketing support
Tracking
Business listings and reviews
Search Engine Optimisation (SEO) keyword research
Hacking prevention and cure
Hosting
Ecommerce
Ben Kinnaird
February 16, 2022
In The Register last month. Via ~this week in security~
The regulator ordered an unnamed website manager to strip Google Analytics out of their site, giving him a month to comply. It added: "Concerning the audience measurement and analysis services of a website, the CNIL recommends that these tools be used only to produce anonymous statistical data, thus allowing an exemption from consent if the data controller ensures that there are no illegal transfers."
I see the beginning of a crack down
Ben Kinnaird
January 31, 2022
From The Guardian via Jonathan Pollinger
This month the advertising regulator named six social media celebrities, including Jodie Marsh and five former Love Island contestants, for repeatedly failing to tell followers when they were paid to promote products in posts.
Oops
"The market has blossomed, the influencer marketing market has doubled in two years and it's very, very effective," Lusty told MPs. "It's much more powerful than traditional advertising techniques and it's particularly powerful with younger people in persuading them to buy things."
Recommendations from influencers (be they family, friends or online celebs) are incredibly powerful. It's why referrals are often the top marketing source and the easiest prospects to sell to.
Clare Harris
December 22, 2021
Watch Amber Atherton share why it is important to find people who don't mirror your strengths but supplement your weaknesses.
Amber Atherton, boss of tech firm Zyper (recently bought by Discord), says you need staff who are good at things you might not be.

BBC News
Don't be afraid to find people who have a different set of strengths from you.
Clare Harris
December 17, 2021
Ecommerce, just like marketing, requires long-term investment to yield the best long-term results.
Promotion is the gasoline. The accelerant of not only sales, but brand essence. Yet, if you can't control the experience, then a drop in price can lead to a drop of future brand value. It might even be better to hold back instead of leaping forward with the first discount that comes to hand.

Mediatel News
Think about the three Cs of Culture, Community and Commerce as you navigate your marketing funnel.
Clare Harris
December 14, 2021
Even the big brands can sometimes get it wrong…
The infamous error, which is still remembered 35 years later as a spectacular failure, was the release of "New Coke" – which saw the formula of what was and is still the most popular soda in the world changed for the first time in 99 years.

According to Coca-Cola, the launch of the product, which was pushed aside for the return of the original recipe just 79 days later, "spawned consumer angst the likes of which no business has ever seen".

However, to fully understand the scope of the mistake, the soda company insists that one must first take into context the factors that "shaped the launch decision"

Inside the recipe tweak which sparked nationwide backlash, Independent
Make sure you listen to your consumers and don't be afraid to reach out to them to ask for feedback.
Clare Harris
December 6, 2021
Has your business felt the impact of consumers being less impulsive and keen to spend?
The majority (63%) of global consumers say new behaviours adopted under lockdown now feel "normal".

Brands are becoming less of a factor for 44% of global consumers when it comes to purchasing decisions, as the pandemic has aided consumers in learning to live with less and consume better.

There is less pressure for consumers to keep up with the latest gadgets and technology trends (41%)

Source: EY's Future Consumer Index – By Marketing Week Reporters
Another example why making the effort to personalise your marketing can help make you stand out against your competitors.
Boasting a growing loyalty membership and subscription base, Pets at Home is investing significantly in personalisation in a bid to boost its marketing effectiveness.

During the past six months, Pets at Home has launched over 300 targeted marketing campaigns and claims to have experienced a threefold increase in "supplier-driven communications", improving response rates and marketing efficacy.

Manny Pham, Marketing Week
In this post, you'll learn how find actionable advice on video SEO best practices in order to give you a step-by-step guide to optimising your videos.
Here are some tips for optimizing your videos for YouTube's Home Screen:

Upload new videos on a consistent basis to give your audience an expectation of when they can see more new content.

Keep viewers engaged for longer and encourage them to come back for more. Whether it's with a long video or several short ones, the longer you keep people watching, the more your content is likely to get surfaced.

Keep doing what works. When you create something that's working for your audience, do it again. YouTube surfaces more content that your viewers like. Don't be afraid to experiment, but do so mindfully. Observe feedback from your audience and give them time to adjust.

George Jarboe, Search Engine Journal
Clare Harris
November 18, 2021
YouTube announced last week that it is removing its 'dislike' counts on videos for public across its platform
In the instance of YouTube removing the dislike counts publicly, it's good for all 3 stakeholders because it limits mass trolls that often videos can get, it allows creators to be more experimental with their content while not being afraid of backlash. For users the like button still serves as a way for them to know if a video has been appreciated while letting them form their own opinions.

At the same time, creators can still opt to view their dislikes privately so they can receive needed data driven feedback to know what's working for them.

Karuna Sharma, Advertising & Media Insider
With YouTube disabling public dislike and Instagram testing time-outs, these influencers and agencies suggest more steps to building a safer space on the internet.
Clare Harris
November 16, 2021
An interesting approach to help funnel your consumer's decisions into getting a sale.
A study from Goldsmiths, University of London, says the psychology used by magicians to deceive audiences can also be used to influence consumer choices in other areas. The study, published in Trends in Cognitive Science, identifies different psychological tools used by magicians. In the same way that someone might be directed to choose the "right" card in a magic trick, so, too, we can be "nudged" towards buying products in the supermarket.

BBC News, Magicians' tactics found in politics and marketing
By understanding a magicians' technique in sculpting their audience's decisions you too maybe able to encourage more consumers to chose your products.
Clare Harris
November 8, 2021
Definitely worth a watch. Can also be found on iPlayer.
The story of the phenomenon of Air Jordan sneakers, showing their social, cultural and racial significance and how groundbreaking marketing strategies created a multi-billion-dollar business.

It is also a story with a dark side – manufacturer Nike's high price tag and genius marketing strategy has fuelled a demand so high that since 1989, young people have killed and been killed for a pair of the famous sports shoes. Nike has turned a blind eye. This film is a parable of America's dark love affair with consumer capitalism and celebrity culture.

BBC News, One man and his shoes
Focusing on several important aspects of Leadership, The Gloucestershire Growth Hub has organised a free two day workshop series featuring an outstanding line up of speakers, all experts in their field and they want to pass on what they know to you.
Come along and learn from the best in the business. For Free.
The event, takes place on November 23-24 and will look specifically at the Four Cornerstones of Leadership, giving you practical tools and techniques to get your growth strategy on track for 2022 and beyond.

We'll be digging deep with expert speakers and collaborative working to uncover successful leadership strategies on key themes:
Resilience – Peter Milligan
People – Elaine Warwicker
Innovation – Dr David Dawson
Marketing Strategy – Ben Kinnaird
Places are free, but limited. You can come in person and they'll even treat you to lunch, or you can join online from the comfort of your office or kitchen table.
(more…)