If you aren't getting the website traffic you want; join us on our Bulletproof Marketing Strategy workshop series. Across six, thirty minute sessions you'll learn how online marketing impacts your business's growth, gain tactics for attracting more of your ideal customers, learn how to create powerful marketing messages and understand how to find out what's working.
Please register your interest on the form below to receive more information.
Over the course Ben will guide you through the process in fun, bitesize steps enabling you to apply what you have learnt to your own business.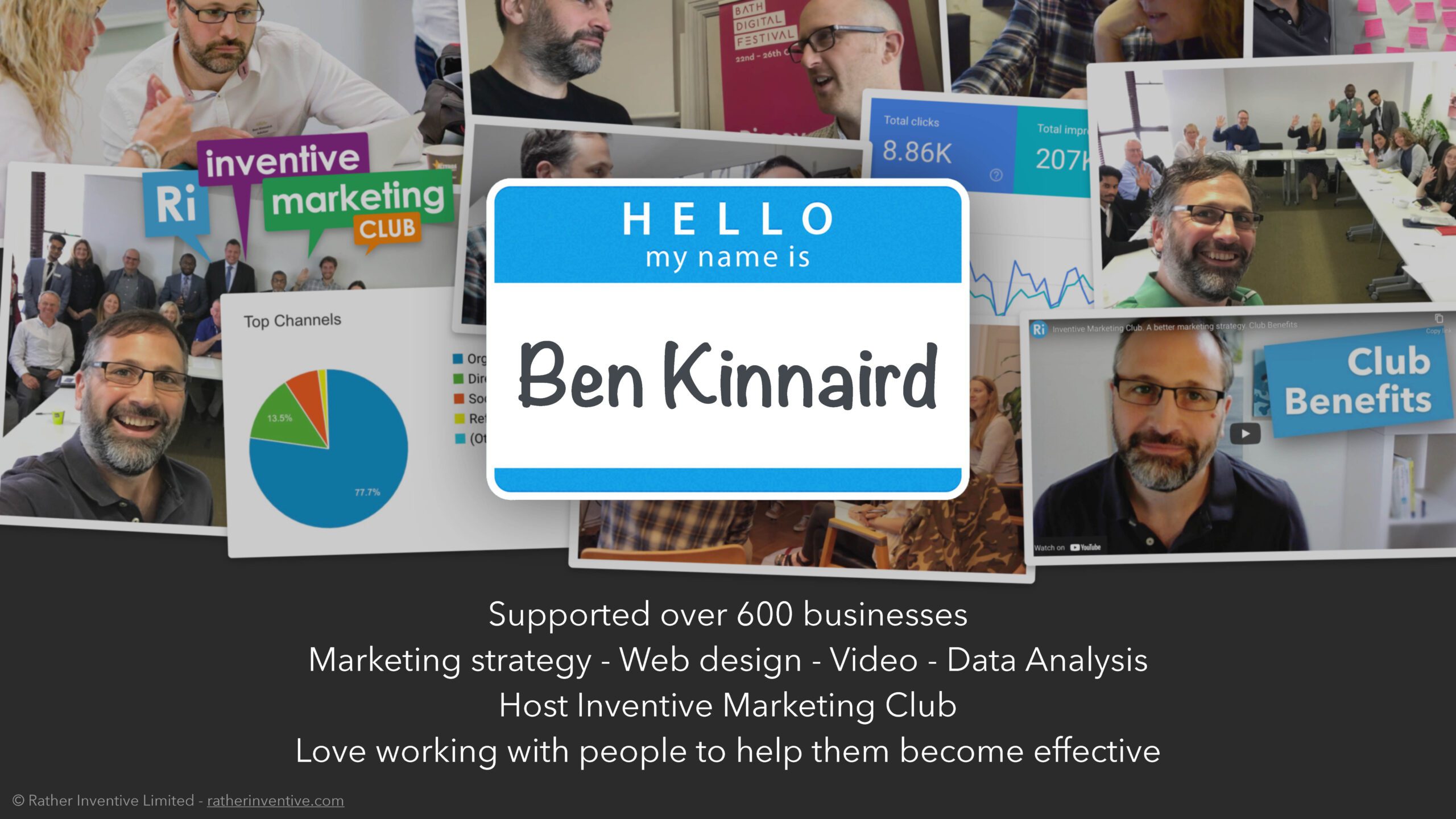 What will I learn?
How to find the right people to become your customers
Communicate with them effectively
Build a customer persona
Understand your audience
Engage your audience with stand-out content
How video can help you stand out
Understand the buying stages
Measure and improve your performance
Learn how to encourage referrals
Strategies on how to make time for marketing every day
Please note, these sessions will run live via Zoom, over 6 weeks every Monday starting from the 31st October and through to 5th December at 11am for the sum of £345. Sessions will be recorded so you will be able to watch the re-run should you not be able to attend the live session.
Previous participant feedback
Thank you for yesterday – I really enjoyed the workshop. It was really easy to follow, I learnt plenty of new things and Ben is a brilliant facilitator, so thank you!" Rachel (Growth Hub Client)
"Ben has the ability to clearly explain things in a non technical fashion, offering great advise and support…" Amanda Baker (Endeavour Consulting)
"Brilliant course, lots to take in, and lots of takeaway actions." GrowthHub Client
Register your interest to receive more information