Join my Marketing Club to get articles like this delivered to your inbox.
A new way to watch & create on YouTube
/ Clare Harris
Youtube have launched Youtube Shorts; a blog post from the tech giant reads:
'Every month, 2 billion viewers come to YouTube to laugh, learn and connect. Creators have built entire businesses on YouTube, and we want to enable the next generation of mobile creators to also grow a community on YouTube with Shorts."'

'User-generated short videos were born on YouTube starting with our first upload, a short 18-second video called 'Me at the zoo.' As technology advances, creators and artists can now take advantage of the incredible power of smartphones to easily create and publish high-quality content wherever they are in the world," the YouTube post added.'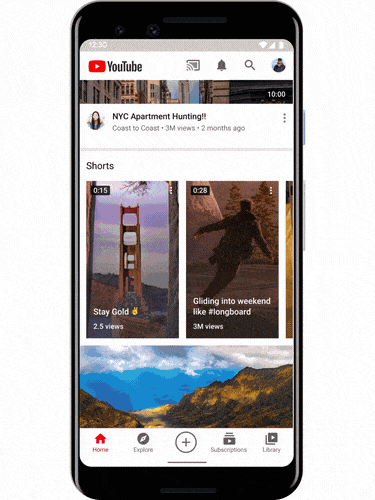 This is the first launch of the software and I'm excited to see how Youtube Shorts develops over the coming months. It will be interesting to see how businesses will start using more candid videography to promote their businesses.
---
Join my Marketing Club
Get regular advice on marketing, video and the web so you become more effective in business. Pro Members get access to live webinars, exclusive discounts and other perks.