Join my Marketing Club to get articles like this delivered to your inbox.
Our Five Favourite Web Chat Apps
/ Ben Kinnaird
A client recently asked for our recommendation on which website chat app to use and as I've only have experience with Olark in recent years I thought it would be worth reviewing what's currently available.
I picked five listed below based on whether they were recommended elsewhere, if I'd heard of them before or on the clarity of the offer and the systems design.I evaluated each chat app as a potential customer chatting to the vendor's operator judging each on how quickly I got chatting, if I was hounded at all to begin with, what integrations they had and of course the cost. Hopefully this will give you a little more information to refine down your selection to test out.
Summary: JivoChat and Olark stuck out for me as a cost effective way to get started but Zendesk looks like a good step up to a fuller chat and customer support system with better integrations when time and budget allow.
Tawk.to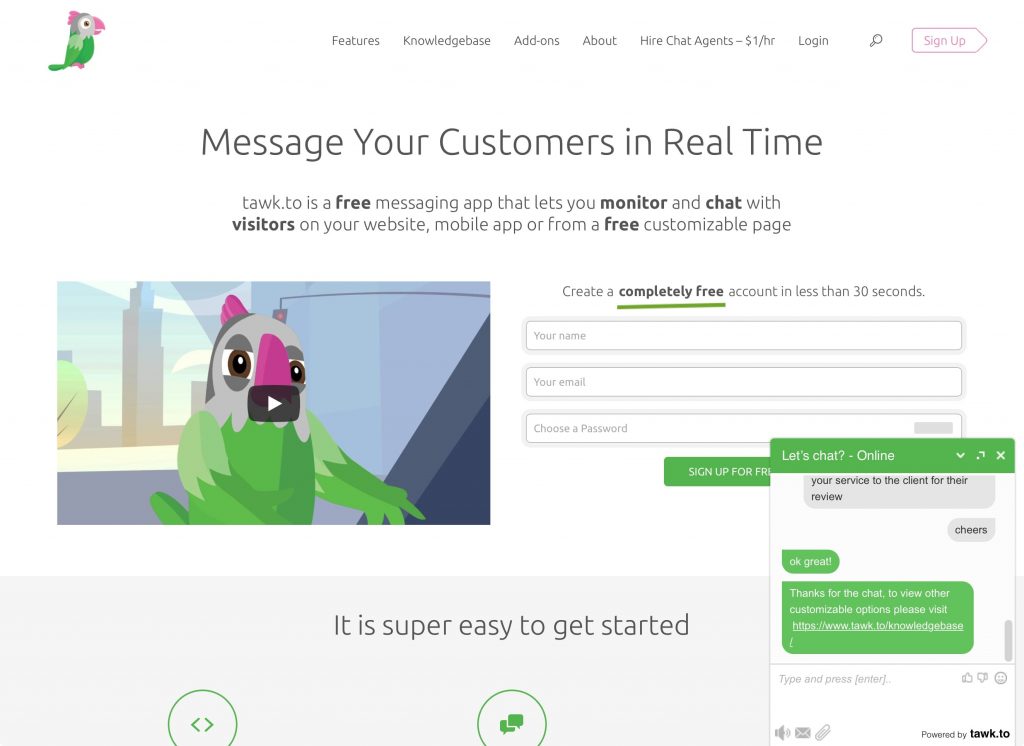 Chat only. Free with option to pay for branding removal or chat agents
Need to enter email/name to start chat
Admin is browser only as far as I can see
Olark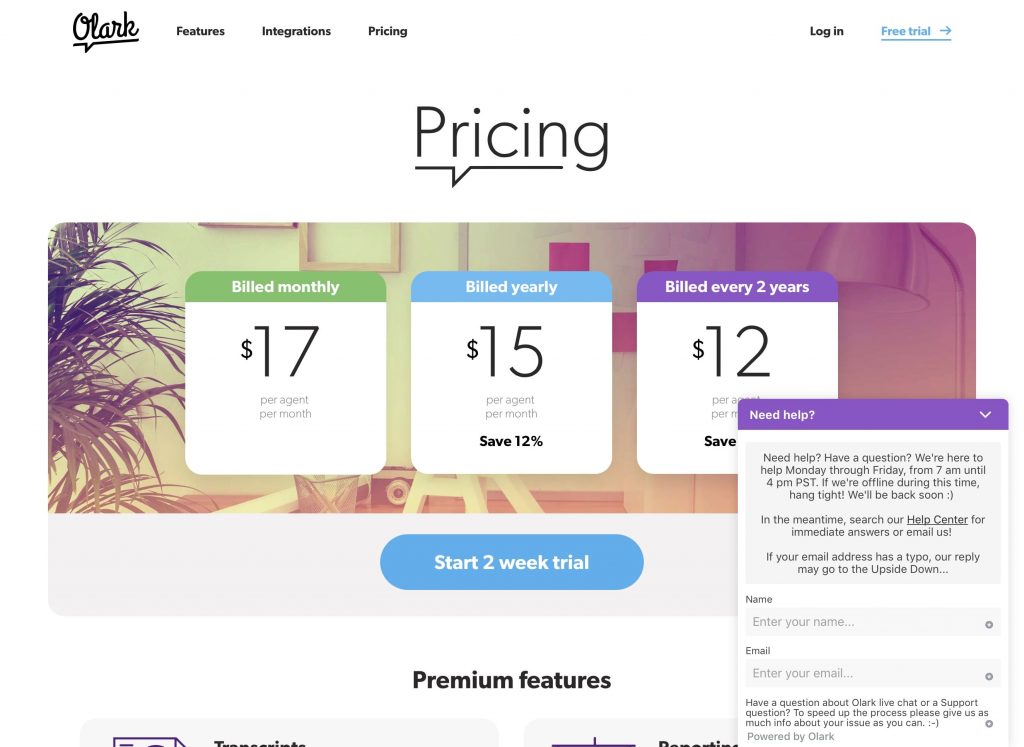 Chat only from £12/mo/agent but have free plan capped at 20 chats/month
Automated messages to start conversations based on rules such as referring URL or location
Message templates for quicker responses
Integrates with many CRM apps
Needed to enter email/name to start chat
Exit survey and ability to send copy of the transcript by email
JivoChat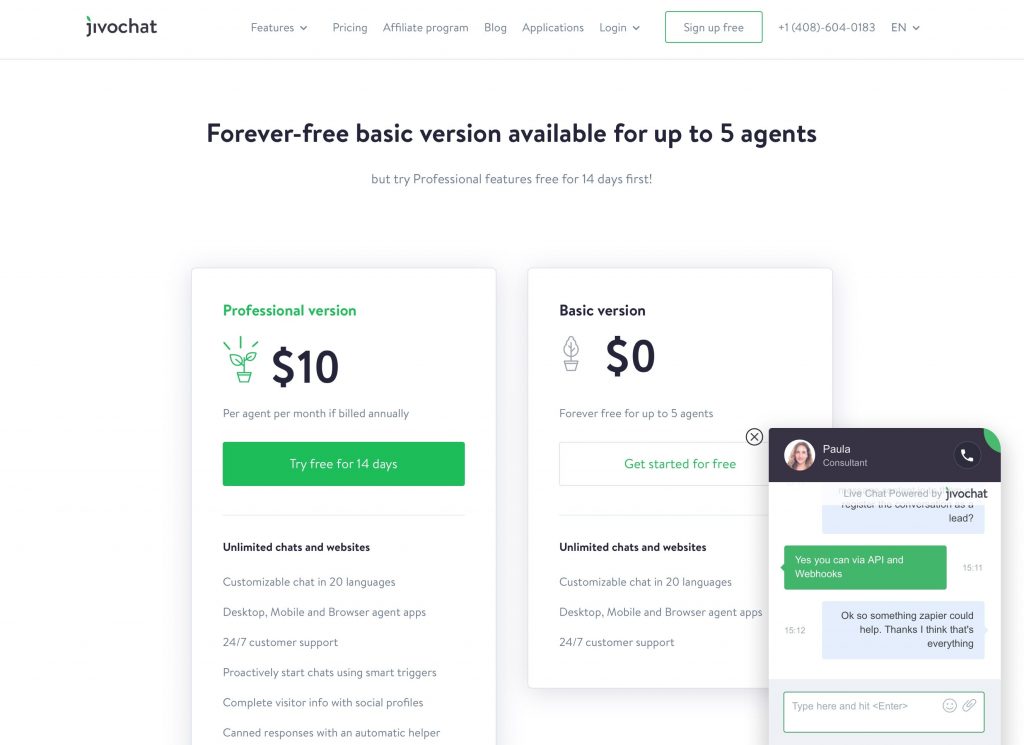 https://www.jivochat.com/pricing/
Basic version free for 5 agents. Pro version (£7/mo/agent) includes canned responses with some automation message automation
No questions to start the chat, was initiated by operator
Have desktop and mobile apps as well as browser app
Have API/Webhooks
Simple exit survey to capture sentiment (thumbs up or down)
Zendesk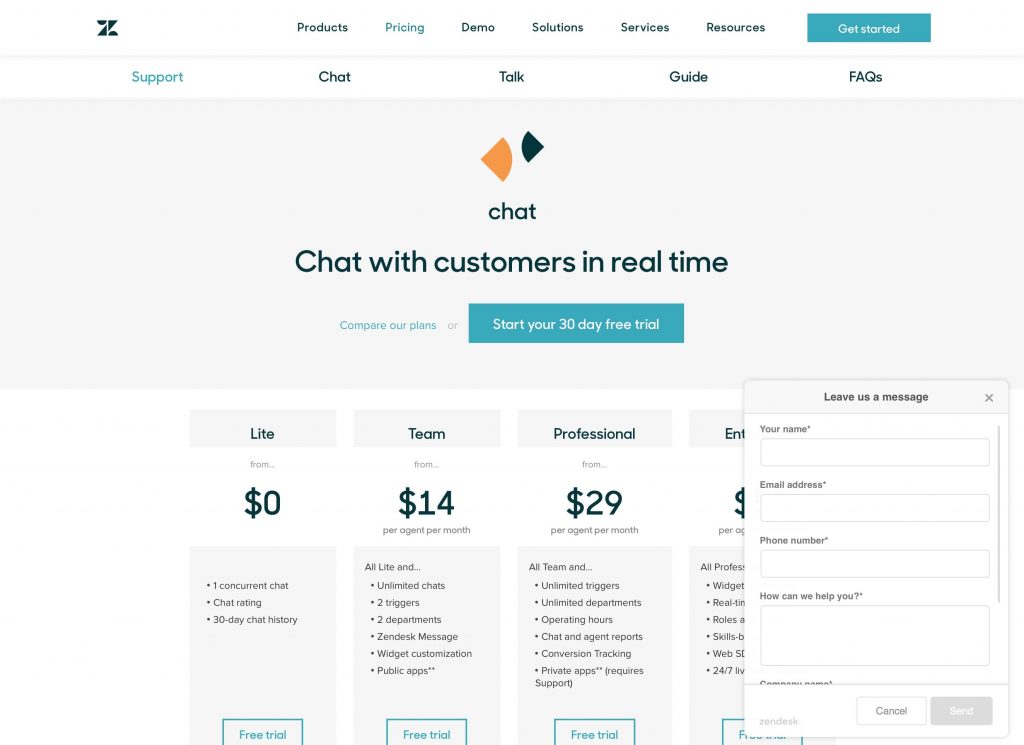 https://www.zendesk.co.uk/product/pricing/
Chat from £12/mo/agent
Email software £5/mo/agent. Includes basic Knowledge base/FAQ system
Optional Answer bot from £38/mo/50 queries
Chat box doesn't pop up automatically. Not able to test out the chat feature
Mobile and browser apps from what I can see
Have API/Webhooks
Intercom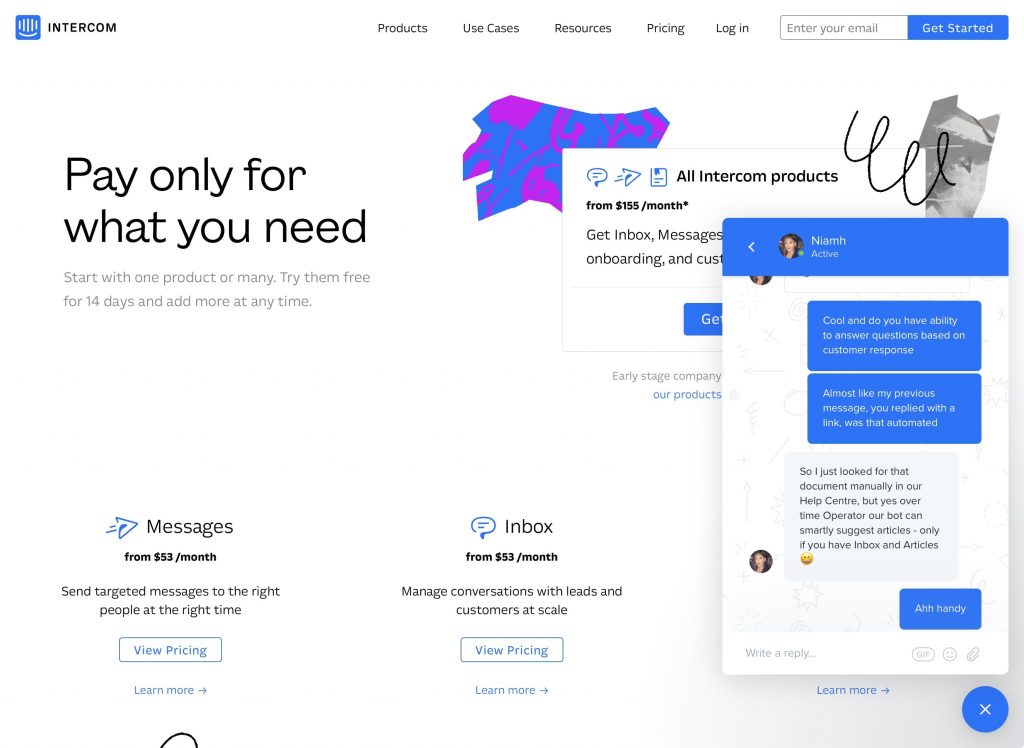 https://www.intercom.com/pricing
Chat from £38/mo unified comms inbox to manage chats. Can also manage social (Twitter/Facebook) direct messages
Help document/FAQ management £35/mo. Includes an operator bot to surface relevant content
Initial bot interaction asked for name/email/company/employees. Seemed slightly slower process to other companies
Chat box didn't pop up automatically
Mobile and browser apps
Have API/Webhooks
Let me know on Twitter which chat apps you use or the experience you have using them on other websites
—
Photo by rawpixel.com from Pexels
---
Join my Marketing Club
Get regular advice on marketing, video and the web so you become more effective in business. Pro Members get access to live webinars, exclusive discounts and other perks.