Republished from a short feature in an email newsletter for Start and Grow Enterprise.
Over the last 12 months, people have shifted dramatically to buying online. According to McKinsey, 'more than three quarters of buyers and sellers say they now prefer digital self-serve and remote human engagement over face-to-face interactions – a sentiment that has steadily intensified even after lockdowns have ended.'
So it's more important than ever to understand who your best customers are and appeal directly to them, especially if you cannot see them face to face or speak over the phone. When you know your customer, it helps you find more people like them, find better customers, and make your marketing more manageable by focusing on what matters.
A great way to make sure you are talking your customer language is to write out how your product or service fits your customers' needs. It's a simple process but it can highlight what's important to your customer and helps you to focus on what to write.
To start, note down at least three goals or needs your customer has. For example, if you were a food box delivery service, these could be to: Save time cooking, Save money or Save stress. If you aren't sure what your customer's needs are, it won't hurt to ask them why they buy from you. Send out a survey or ask them next time you are on the phone or chatting in Facebook Messenger.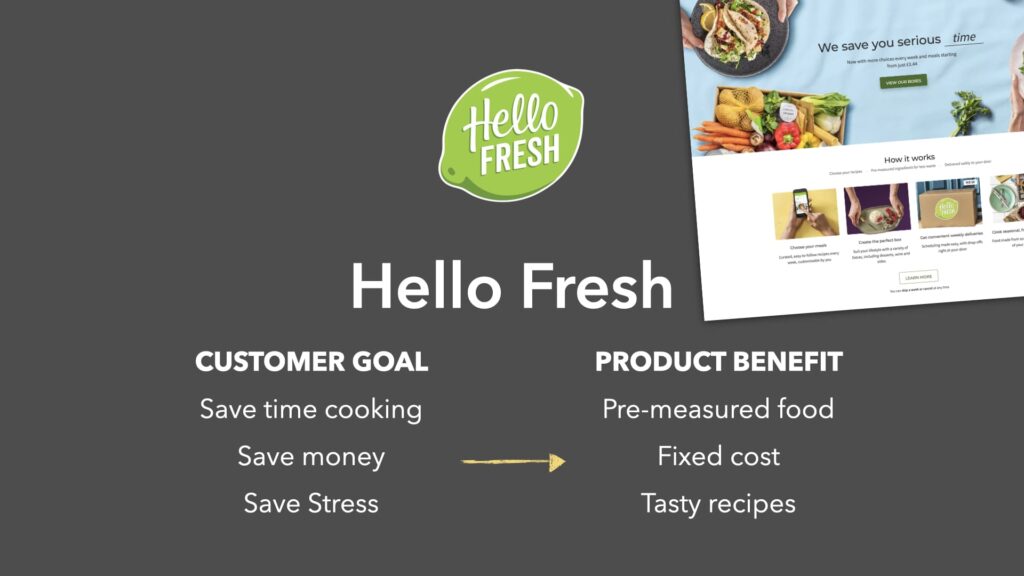 Once you have your customer needs, you should match how your product or service addresses these needs. For our food box example, you may help them save time by pre-measuring the food. Your boxes could have a fixed weekly cost to save money. And to reduce the stress of cooking a healthy meal, you can provide free tasty recipes.
Focusing on your customer needs and how your product benefits them will show your customer that you understand them and help your product stand out from the crowd. I find it also makes writing copy easier for social posts or your website as you'll know what to focus on.