This afternoon a registration form for an upcoming webinar of mine was spammed with over 4100 email addresses from a spam bot. If you were one of that number then I'm really sorry that you just got an unsolicited email from Demio, the webinar software we use, booking you onto a webinar. Your email and details have been removed and Demio is working on a fix to prevent this in the very near future.
Here's what I know
The first I knew about this was from an email at 14:11 from an 'attendee' asking, quite rightly, why they had been registered for this event and where had I got their details from – I didn't immediately have an answer for them.
I jumped straight into Demio and confirmed that we did indeed have spam registrations. My first thought was to stop further registrations but there was no obvious way to do this except to reduce the number of attendees down to 1.
I then spoke to Demio to find out what was going on and to make sure that this wasn't a data breach. They confirmed it was from a social media spam bot NOT a security breach or hacking, and removed all false registrations in 20 minutes. They are also set to release fixes to prevent this soon have also released fixes to stop this happening again*.
I even received our first ever negative feedback through SayHola. Rightly so, this person was pissed off.

The GDPR reference is from the signup form enabling me to communicate with the registrant outside of any marketing for the event.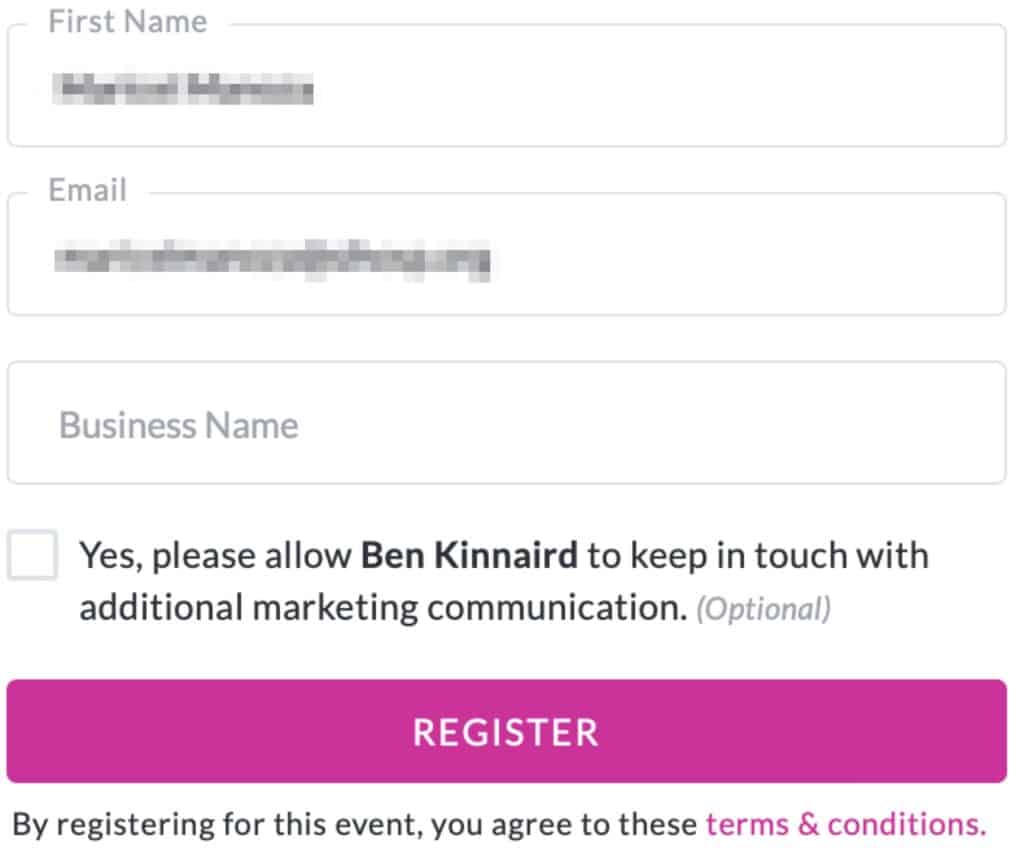 To everyone effected, I'm sorry that our event spammed you. I hate spam and I hate that you got this.
*Update from Demio
We were able to put in a fix to prevent any of those bots from registering to any Demio event again, and we've also removed any bot registrations from your Event. You're good to go for this event!

Also, in the next few days we have an update that will create more restrictions for registration (checking emails etc) that will further prevent bots!