Kickstart your marketing with my Marketing Boost webinar.
In this webinar, I'll walk you through the three most important areas of marketing that most people overlook.
I'll show you how to find the right people to become your customers, how to communicate with them effectively and, when the time is right, help them to buy from you.
The webinar is free and lasts around 40 minutes with time at the end for questions.
---
I'll cover the following three key areas
1. Understand your audience
Understand who your best customers are and why they buy from you. Build this knowledge into your marketing so you attract more customers like them.
2. Engage with fascinating content
Create regular informative, useful and interesting blog articles, social shares, how-to videos and email so that people become aware of you. Measure and tweak for success.
3. Convert into brilliant customers
Educate your leads so they want to buy from you. Make buying from you a pleasure they'll want to share with their friends. Track every lead so you never miss an opportunity.
---
Feedback from recent events
---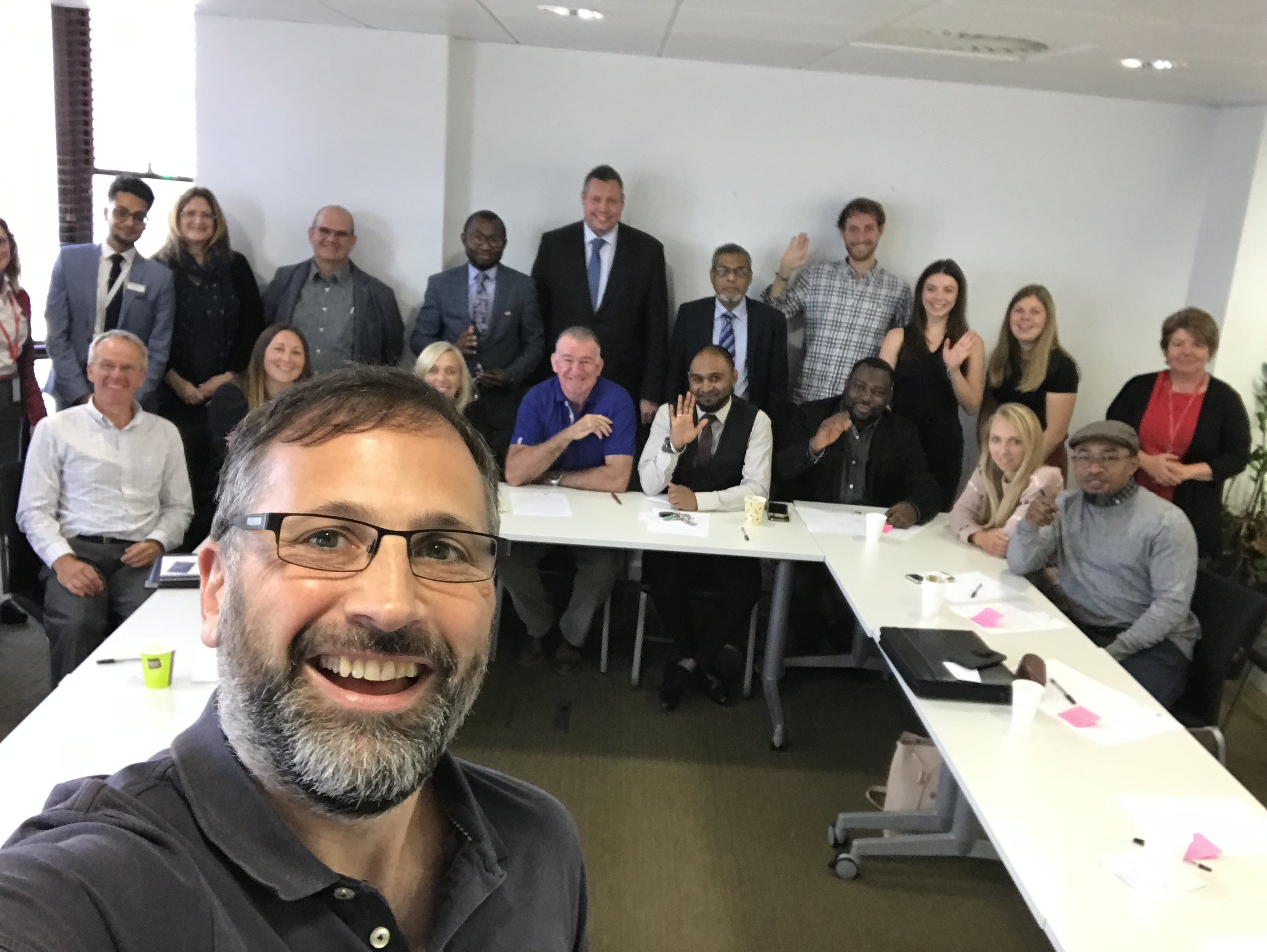 Reasons to attend my marketing webinar
You'll learn how to find and work with the right customers for your business
Ben has been working in marketing and technology for over 20 years and his expertise comes from techniques developed working with other businesses
Ben is able to adapt content to suit every level, so he won't talk over your head
Questions are welcomed
You won't suffer 'Death by PowerPoint'. My Webinars are fun
In the attendee pack I've included downloadable resources and activities that will help you focus your marketing
You'll feel motivated and ready to put into action what you have learned
---
Common questions
Who is presenting the webinar?
Ben Kinnaird is the presenter for this Marketing Boost webinar. He has worked with a variety of businesses over his 20 year career helping them to grow braver, move out of their comfort zone and become more effective individuals.
How long is the webinar?
The webinar is 30 minutes long with extra time at the end for questions.
How does a webinar work?
A webinar is just like watching a video on YouTube except that I'll be presenting live. I'll send you a link when the webinar is about to start. Just click the link and wait for the session to start.
Can people see and hear me?
You'll be able to see and hear me but I cannot see or hear you. So feel free to attend in your comfy clothes if you are at home or listen while you are having lunch.
Can I ask you questions on the webinar?
You'll be able to ask questions at any time and I'll make every effort to answer all of them. However you won't be expected to contribute unless you want to.
If I missed the webinar can I watch it later?
Yes you can watch the webinar later. Our software will send you an email about an hour after the session ends with a full video recording. You'll miss out on asking questions but the rest of the content will be there.
---
Sign up today
And kickstart 2020
Learn how to find the right customers, create great content and a sustainable approach to online marketing.