Free marketing resources built with experience gained over the last ten years.
Sign up to my free Marketing Boost webinar
to kickstart your marketing for 2020.
We're all guilty of focusing on the stuff that has little impact – vanity metrics such as Facebook Likes, website visits, or Youtube subscribers – without paying attention to the things that really matter. Customer experience.
Join me to learn how to find the right customers, create great content
and a develop a sustainable approach to marketing.
Feedback from recent workshops
---
Get your marketing in order and sign up to my app, Ticked Off.
My online marketing checklist empowers you with marketing resources, advice and guidelines in a simple and rather unique, step-by-step process.
Ticked Off also contains insightful interviews with leading entrepreneurs and fascinating blog articles to expand your knowledge.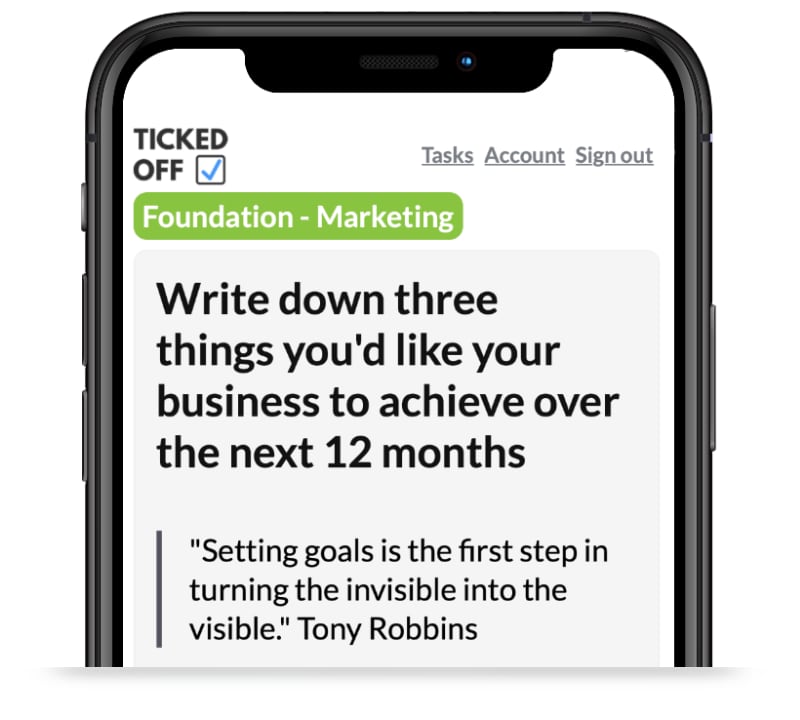 ---
Learn from other experts and entrepreneurs on my podcast
Subscribe for free to the Something Inventive podcast and learn from over 70 hours of discussion, interviews and case studies with leading experts, small business owners and startups on marketing, creativity and business.
Subscribe on YouTube, Apple Podcasts or search 'Something Inventive' in your favourite podcast player.
---
Popular articles and podcast episodes from the archive.