Web design
Beautiful, mobile friendly and responsive websites
to attract better leads and convert them into brilliant customers
Online Shop
£5950
Designer +
Unlimited products
PayPal or Google Checkout setup
Designer
£4400
Template website +
Custom design
Copywriting support
Template
£1750
Unlimited pages
We find the design template
Help planning content
---
"we have seen instant results as well as developing longer term strategies.""
Communion Architects
"Fantastic support of our 'rather' reactionary project requests."
Budget Pack
"Fantastic! Thanks guys. So good to see it finally in all it's glory!"
Ignite Development
Planning session to set key objectives and create a content outline
SEO advice to give your site the best chance of being found
Beautiful, mobile friendly and responsive websites
WordPress content manager for full control over (almost) everything
Google Analytics to track visitors and other lovely data
First years site hosting and domain name – Migration of current site
Follow-up advice on keeping your site updated, SEO and promotional tips
---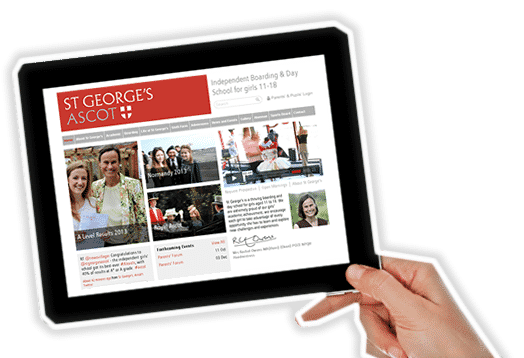 How do I choose the package for me?
Starting out and have a small budget then a Template site might be perfect
We help you find a pre-designed template to fit your brief and apply this to the WordPress framework, we then coach you through developing the site structure and adding content to the website. Once you're ready to go we'll make the website live.
If design's important or you have a tricky brief then choose a Designer site
Our team meet with you initially to identify how the website will help you achieve business objectives and how it will work for your customers and prospects. We'll provide a site plan and often a wireframe, work with you to write engaging copy, optimise for search engines and find or take beautiful images then design and put everything together into a wonderful WordPress website that works brilliantly.
If you need to sell something online the Ecommerce site is for you.
It's everything a Design site is plus you have a full product list, cart and check system to sell almost anything.
If you are still unsure which package would suit you best then get in touch on the message card below.
---
news from the web and beyond
---
Thank you for leaving a message, we will get back to you soon